Dr Charmaine Brown
---
Dr Charmaine Angella Brown is based in London, UK but was born in Kingston, Jamaica.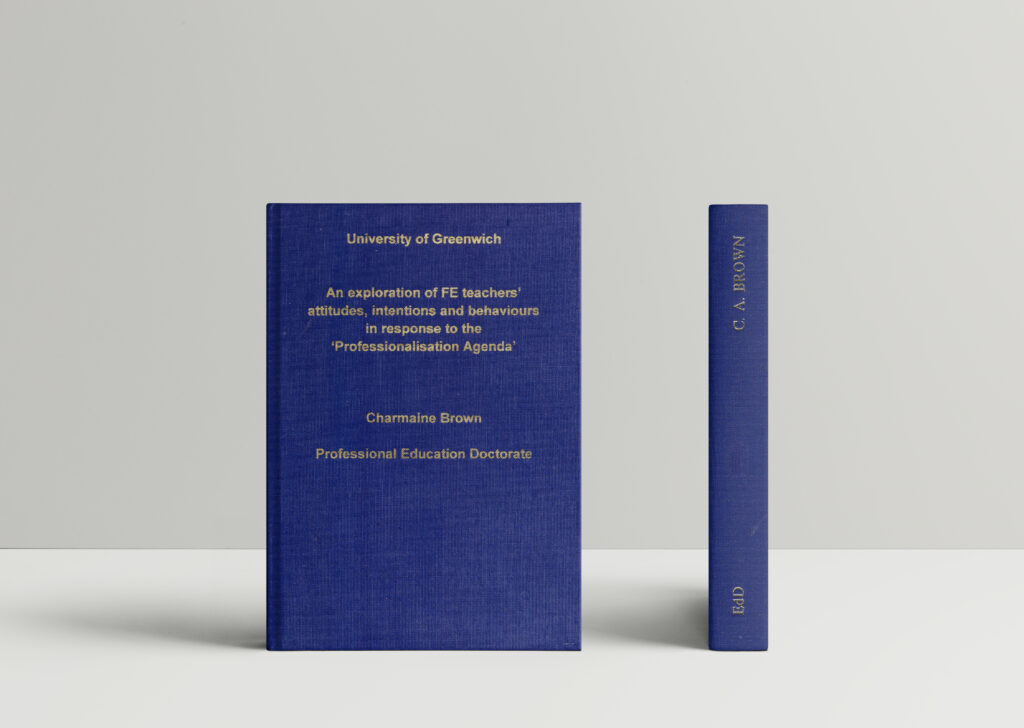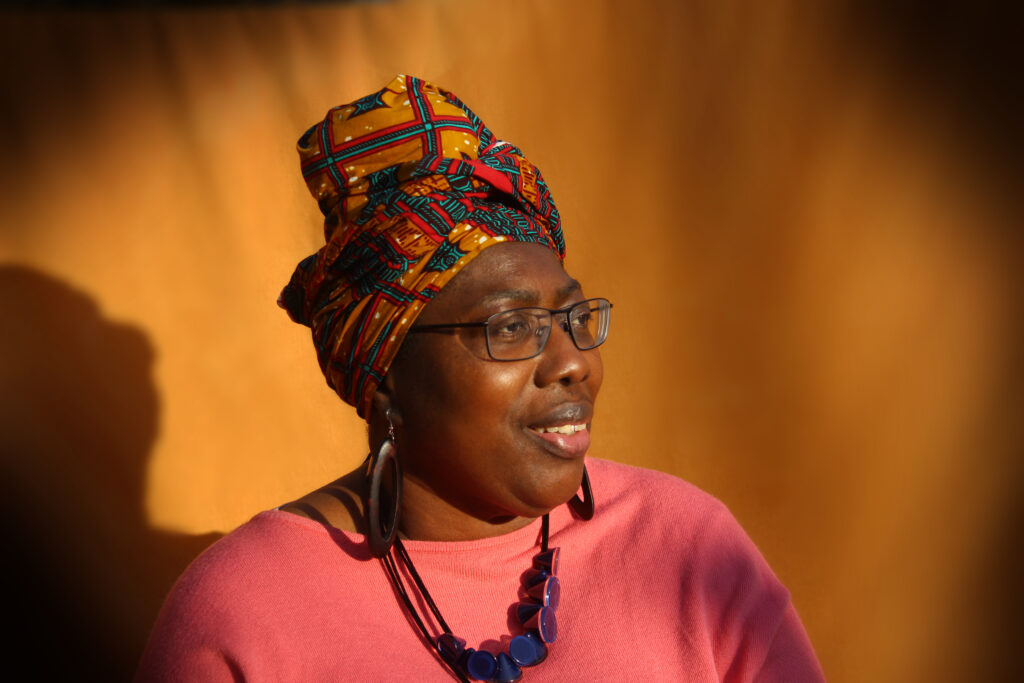 My teaching journey started in 1988 with the Inner London Education Authority (ILEA) and continued as Education Manager at the Peckham Literacy Centre 'The Bookplace'.
Since 2002, I have been teaching in HE. I am currently a senior university lecturer in initial teacher education at the University of Greenwich and participate in a range of equality initiatives which is applied in my professional role as Judicial Office holder for the Ministry of Justice sitting on the First Tier of Social Security and Child Services Tribunals in England, Scotland and Wales and Employment Tribunal in England and Wales.
I am passionate about empowering community members and getting their voice heard.
Gentrification of Peckham Walks:
Maroon Heritage Walking Tour
12pm – 2pm
Nyan-Ko-Pong: Sovereign Maroon Government
Gentrification of Peckham Walks:
Rights in
Focus
conference
2pm – 4pm
South London Gallery, 65 Peckham Rd, SE5 8UH
Gentrification of Peckham Walks:
National Youth Theatre 'gone too far' walking tour
10am – 12pm
National Youth Theatre
Research Themes
Gentrification
Links to my work on Gentrification (podcasts, video and articles).
Diversity Initiatives
Links to my work on equality and diversity.
An interview about me
A link to an interview on my personal journey and life by oral historian Sarah Gudgin for South London Gallery.
Genealogy
My current genealogy projects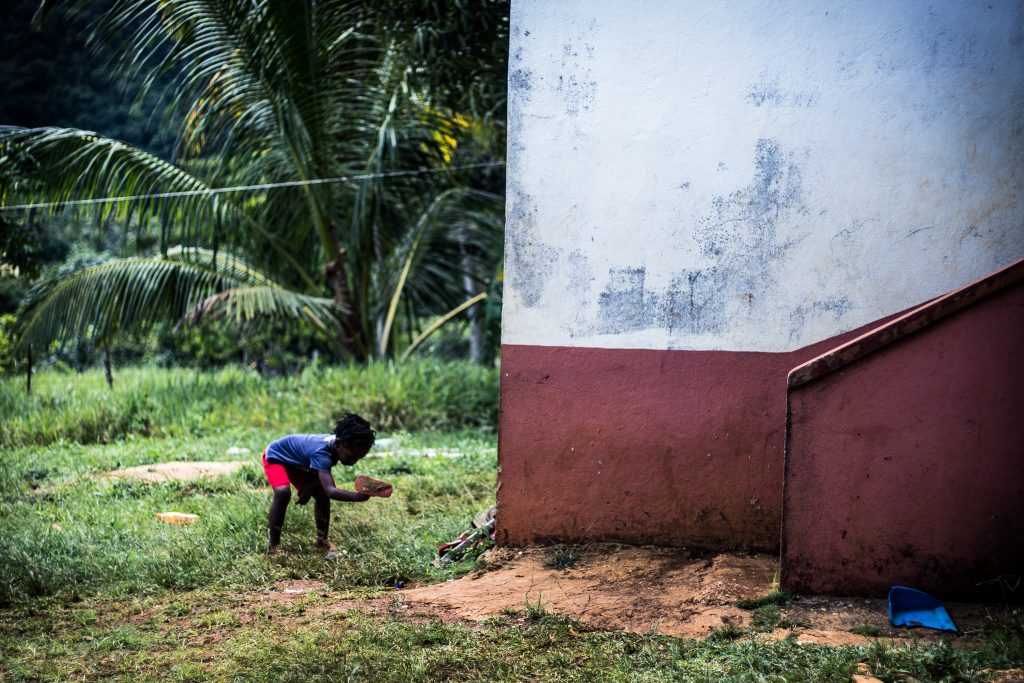 images and web design: ©Elisia Brown
---
It was a pleasure to hear you speak about your research and I was particularly interested in the lost narratives regarding Black history in Peckham where you revealed thriving Black businesses from a rich community who arrived in Peckham in good numbers following the arrival of Windrush and other ships.
Anselm Ebulue
Dear Charmaine, I'm writing a feature on the gentrification of Deptford and I came across your appearance on Radio4. As an academic who's focussed on Peckham I think an interview with you would really help ground my story and be a useful comparison point. I have stories from locals, the view of an ex policy maker, and hope to get the current view of Lewisham Council - but an voice of authority on the subject like yours would be a huge aid. If you have time this week I would really appreciate a phone call. Please let me know what you can do. Best wishes, Callum Cuddeford
Dear Charmaine, Thank you very much for responding to my message and offering to answer some questions. I also wanted to say thank you again for such an insightful lecture, it has been invaluable to my research and opened many avenues. From the lecture it seems you have extensively researched the regeneration and gentrification of Peckham and the effects of this on the local community through interviews and your first-hand accounts of living there. I therefore wondered if you had published any transcripts of interviews or any papers around this subject as they would be great to read? I wasn't able to find any online but I may be looking in the wrong places. I've also begun to contact local community groups to hopefully gather more stories of how Peckham has changed over the years, and particularly to understand those that have experienced the change of Bellenden Road, but if you know of any people or groups that may be happy to share their thoughts I'd be really appreciative as I've not had any responses so far. Finally, in your lecture, it shocked me to hear that CPOs were issued to residents around the Bellenden Road area before the Bellenden Renewal Scheme and that some had been offered flats on the North Peckham Estate. I only thought that people had been priced out and didn't know that people had been actively displaced. After some digging, I have not been able to find this information, so I wondered if you knew where I could find a source for this as it would really strengthen my argument? Thank you for taking the time to read this and if you would be able to support in any way I'd be greatly appreciative. Kind regards, Danny Atkinson
My name is Emilian and I'm a producer for Peckham Platform, a creative and educational charity bringing local communities together in Peckham. I have come across your fascinating work, particularly your paper 'Gentrification of Peckham and Black Urban removal worldwide'. Your work really aligns with the some of the themes explored by Peckham Platform, particularly amongst our more recent programmes and I would love to invite you to be a guest speaker at our Place/Changemaking event on Friday 28th October from 6pm, Mountview Academy.This event will be a creative showcase highlighting Peckham Platforms' past work with the local community with exhibitions, workshops, talks etc. Your contribution to this event can be discussed, I am happy for it to take the form of a workshop, more interactive talk or as a part of a panel discussion. You will be paid for your participation and I am open to discussing your rates depending on the level of your contribution to the event. Please let me know if you are interested, happy to arrange a time to talk further! Best wishes, Emilian
On Saturday 17th September 2022, it was my honour and pleasure to join the audience at the Copleston Centre as a recipient of this informative and well-structured lecture of Peckham and areas where I was schooled, worshipped, shopped and socialised during the 1960's through to the 1970's. The positioning of the history of Peckham began with an introduction going back to the times when Peckham used to be situated within the boundaries of Surrey! The remarks of the changes in the neighbourhood, in particular the North Peckham Estate and Bellenden Road resonated with me. I had many friends who resided on the 'Estate' when I lived on Maxted Road and attended Bellenden Road Primary school. In those times we came from working class families, we lived the life styles captured in the talk. Especially the habits of our community as demonstrated in the slide of a typical Caribbean home. I smiled to see the slide of curling tongs. I had my first hairdo at 11 years of age. I was pleasantly surprised to learn so much about what went on in my community. Charmaine's recollection of 43 Peckham High Street during 1960 - 2000 was spot on with what I had experienced throughout my teens enjoying the live performances of many popular singers. It was a wonder stepping back in time. I also learned how the Walmer Castle used to be a venue for Jazz Lovers. For me The BOOK PLACE talk opened my eyes to the precious resources to help Caribbean families to access a provision for adults and children. I recalled losing sight of my peers from Primary Education who were classed as ESN and sent to special schools. It was encouraging to discover how Saturday classes were afforded to those who needed to attain a higher level of education. For me this was a fantastic learning experience. I also found out a few nuggets about the local barbers shop on Bellenden Road, Charmaine spoke about the barbers shop being a community hub, for skills exchanged networking and the offering of Financial Services akin to the Credit Union. Which we affectionately knew as a Pardner. Charmaine gave a summing up to illustrate how gentrification brings opportunities in a sense of wellbeing, as streets seem safer and public spaces used more. The standard of living has excelled by the rebounding of gentrification. On the not so positive aspects many local people felt that they had been precluded and priced out of the market to purchase properties. For me the talk was very worthwhile and beneficial, honest, concise and informative.  Jessie Thompson
Good afternoon Charmaine,
I hope you are very well. I am an anthropologist and writer based in London and I am currently trying to come up with a pitch for Eaten Magazine for their latest call.
I recently heard you discussing the gentrification of Peckham on the Thinking Allowed podcast, and how restrictions on street barbecuing have emerged over decades of further gentrification in the area. This got me thinking about an article exploring the relationship between food practices, public space and afro-Caribbean identity in Peckham, as explored through the practice of jerk over decades. If you think there is something of substance there, would be great to have a discussion.
All the best,
Joel Hart
Dr Brown's challenges us to keep the old Peckham alive and think beyond nostalgia for the past. She reminds us of our collective responsibility to remember and honouring the area's Caribbean heritage as well as embracing the new cultures and communities that regeneration has brought to the area.
Julia Honess
I've been attending Dr Brown's  'gentrification' lectures with its various accents from 2013/14 to date. The lecturers have been informative, thought provoking, detailed and enlightening. I have learnt something new at each occassion and always look forward to participating at the next gentrification lecture. S
Dr Charmaine Brown is a stalwart community activist and historian of Peckham. Dr Brown went from a regular attendee at Black History Walks events for over a decade to being a presenter as part of our Queen Nzingha lectures. Her talk on gentrification and Peckham  were recently delivered to the Cabinet Office and the Wellcome foundation. Dr Brown is also a civil rights activist and ran a successful campaign against racist shopkeepers in Peckham.
Tony Warner